Founding Attorney

Jeffrey Fayngor, Esq.

Attorney Jeff Fayngor is the founder of Attorney Jeff Car Accident Lawyer, and he is a staunch advocate for injury victims in need of assistance. His background of working personal injury law firms positions him as an attorney who understands exactly what victims are up against. His personal passion to ensure that people receive the compensation they deserve is also part of the driving force behind the Attorney Jeff Car Accident Lawyer.

Jeff Fayngor has worked diligently since his time at Whittier Law School, and he has continued to garner the experiences that have made him a well respected attorney. Each of his experiences are utilized to help his clients achieve the results they deserve. If you need the assistance of a personal injury lawyer today, do not hesitate to call Attorney Jeff Fayngor of Attorney Jeff Car Accident Lawyer.
---
Currently, Mr. Fayngor is an active member of:
Orange County Trial Lawyers Association
Orange County Bar Association
Consumer Attorneys Association of Los Angeles
Highly Awarded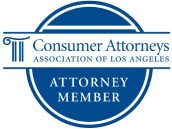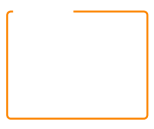 A Team Of Professionals

Meet Our

Team

Attorney Jeff Car Accident Lawyer is your full-service team of experienced injury attorneys and legal assistants. We handle your accident case from start to finish, and together we stand up to the big companies standing in the way of your financial recovery.
Case Results

Helping Injured People

Get Results

When it's your recovery on the line, every cent matters. Our goal is to help you obtain the maximum amount of compensation available for your injuries. As every case is unique, the amounts below are not indicative of future results.
Client Reviews
What Our Clients Are
Saying
I was involved in a slip and fall accident at a big box retail store. At first I felt ok but after some time my leg started to hurt. I tried to speak with the store myself but was given the run around. After a couple weeks of being jerked around I was referred to attorney Jeff through a friend. I called his firm and the next day we had all the paper work filled out. From there on everything happened like clock work. He helped set me up with the doctors I needed to see to get the treatment I required to get better. After the treatment was done he negotiated a settlement which paid off all my medical bills and compensated me for my injuries. I highly recommend this attorney to anyone needing legal representation.
I was a involved in a car accident while pregnant. At the time I didn't realize what a long road I had ahead of me. At first I tried to handle the case on my own but quickly realized that I needed attorney involvement. The firm I currently work at suggested I contact the JLF firm and I'm glad I did. Jeff helped me through the entire process getting me the medical care I needed and the settlement I deserved. If you are involved in an accident call this firm!
I cannot recommend this law firm enough. I have known Mr. Fayngor for some time now and I can say with confidence he is the attorney for you. Whenever I have questions Mr. Fayngor has been readily available to answer my questions. I have referred multiple clients to Mr. Fayngor and they have always been satisfied with his services. Hire this firm.
I was bit by a dog resulting in serious nerve damage and scaring. I wasn't sure what to do but a friend referred me to Jeff at the JLF firm. I have to say I am so glad I hire him. Jeff walked me through every set of the process including getting me the medical treatment I needed. Moreover, only did the JLF recover me more than I expected but they did so way faster than I expected. If you have been it by a dog, hire this firm!
Benjamin E.
Former client